This week's vegetable
was up to us! Since I missed eggplant week I thought I would go back and revisit that vegetable.
Eggplant is something I don't really remember eating as a child. I think my mom stuck to the basic in order to please 5 children.
One of my favorite ways to eat eggplant is parmigiana style. I found this recipe while watching a Tyler Florence episode in which he searched the world for eggplant dishes. He visited a charming woman in Sicily, Anna Tasca Lanza. I decided to give it a try. It is fantastic! I chose to grill the eggplant instead of frying them so I felt like it was a healthy version of eggplant parmigiana.
Involtine di Melanzane con Capelli d'Angelo
Recipe courtesy Anna Tasca Lanza via foodnetwork.com
Ingredients
3 eggplants
2 cups olive oil, to fry the eggplants
2 tablespoons butter
3 tablespoons freshly grated Parmesan
Pinch sea salt and freshly ground black pepper
12 fresh basil leaves, roughly shredded
1/4 pound angel hair pasta, or spaghetti
1 cup tomato sauce, or passata
1 clove garlic
2 tablespoons caciocavallo cheese

Directions
Preheat the oven to 350 degrees F.

Cut off the bottoms and stems of the eggplants. Peel them using a vegetable peeler and slice them into 1/2-inch slices.

In a heavy bottomed pan heat some olive oil and fry the eggplant slices for about 4 to 5 minutes (if you prefer a healthier version of the dish, you can grill the eggplants). Place the cooked slices on some paper towels to drain any excess oil.

In a large bowl combine the butter, freshly grated Parmesan, and salt, to taste. Add the roughly shredded fresh basil leaves.

Place the angel hair pasta or spaghetti into a pan of boiling water, bring back to the boil and cook until al dente. Drain.

Add the cooked pasta into the big bowl with the butter mixture and combine.

Take a small portion of the pasta and place it on top of an eggplant slice. Roll the eggplant around the pasta and place it in an oven-proof dish. Repeat this process with all the eggplants slices.

Pour some pureed tomato sauce, or passata, over the eggplant rolls. Place slices of cacioavallo on the top. Finally cover the dish with more freshly grated Parmesan.

Place the dish in oven for around 20 minutes, or until sauce is bubbly.
Yields 4 to 6 servings.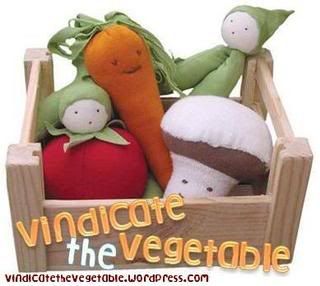 Side Note: Does anyone know how to make the VTV logo smaller for my sidebar??