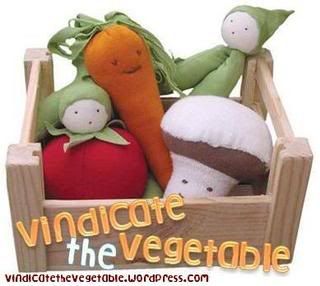 First, I have to apologize for my delay in posting
this week's vegetable
. Sorry,
Nina
! The timing just didn't come together for me this weekend. So, with my avocados and mango super ripe and needing to be used I made my salad as soon as I got home from work tonight.
I was really excited about this week's vegetable but I guess I've really only eaten avocados as guacamole and not by themselves. I did make guacamole this week as well, stay tuned for that post. I wasn't as thrilled with avocados on their own. Maybe mine were a little over ripe and therefore a little too mushy. I'll have to play around with this one some more. I did really love the dressing on the mango though!
The avocado roundup can be found
here
and come back next week for asparagus!
Avocado and Mango Salad
Source: adapted from
Joy of Cooking
Photo: my kitchen
Ingredients
1 lemon
2 avocados
1 ripe mango
1/2 red onion, thinly sliced
1/2 cup extra virgin olive oil (I don't think I used this much, I just eyed it)
2 tablespoons fresh lemon juice
salt and pepper
Directions
Halve the lemon. Halve, pit, peel and thinly slice lengthwise the avocados. Squeeze the lemon over the avocados. This prevents the avocados from turning brown.
Peel and seed the mango. If you have a mango peeler, it really does the trick!
Whisk together in a small bowl the oil and lemon juice . Season with salt and pepper. Pour dressing over the avocados and mango.
Mix together and chill for 1 hour before serving.