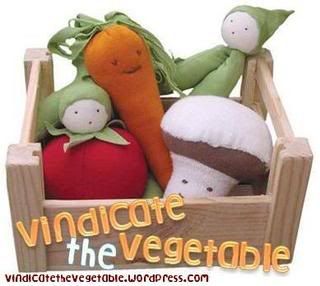 This week's
Vindicate the Vegetable
was artichoke. I was really excited about this because I have never eaten a fresh artichoke but I've eaten cooked in other things like spinach and artichoke dip. I'm pretty sure I used a can of artichokes when I made that. I did some browsing for a recipe using fresh artichoke and was planning to use
Giada's Baked Artichokes.
Unfortunately, I had a rough week and didn't get back to the farmers market until our regular shopping. Upon arriving at the market, there were no artichokes to be found.
Please check the
VTV
site for the roundup on artichokes. Then come back here next week to find another new vegetable!